Jon Koagel promoted to Project Manager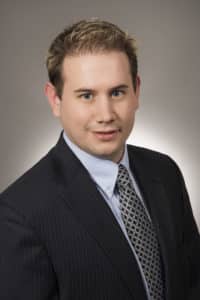 Washington, DC (March 2019) – WCS Construction, LLC is pleased to announce the recent promotion of Jon Koagel to Project Manager.
Jon joined WCS Construction just over 5 years ago this month, as an assistant project manager on the challenging Lincoln at Tinner Hill project. He quickly became an invaluable asset to the project team and the company. Not shy of challenges, hard work, and attention to detail, Jon transitioned to the $112 million 901 H Street project with ease and has stepped up and stepped in to do what it takes to support the team on the company's largest project to date. "Jon is very deserving of this promotion and is excited to keep learning and taking on new responsibilities. Demonstrating his dedication to the project, WCS, and professional growth, I particularly have noticed that Jon consistently pursues work beyond his level and he is so deserving of this promotion. ", Dave Kutchma, Project Executive, WCS Construction, LLC.