WCS Construction, LLC is dedicated to providing our award winning construction services to every project we undertake regardless of size or complexity. Our success as a business is based on a simple and time proven approach. We listen to our client's needs. We understand our clients' expectations and implement all necessary procedures to exceed those expectations utilizing the significant resources that our seasoned staff can bring to bear.
We can take a project from pre-construction planning, budgeting, scheduling, and value engineering through the implementation of best construction and management practices to the timely closeout by working closely with our clients and their consultants as a team committed to the final goal of providing what the client desires. Our expert project management techniques and methodologies have been honed by experience. Anticipating potential pitfalls and planning for them produces results, saves our clients the pain of surprise, and assures project success.
As a Certified Business Enterprise, WCS receives preference in procurement opportunities offered by the District of Columbia.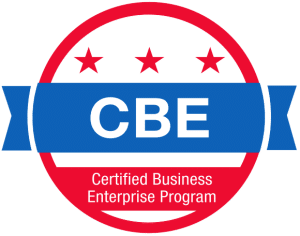 preconstruction
Shared success starts with well-considered project planning. The primary aim of our Preconstruction Services is the accurate and timely identification of the resources needed for an excellent project outcome. To this end, we offer a full suite of services in the months and years preceding a project's groundbreaking. Our Preconstruction Department, Marketing and Compliance, and Operations professionals work collaboratively alongside our subcontractor, designer, and Owner partners to model and forecast the human, time, and financial commitments required to achieve our collective goals. Maximizing the value of our client's assets while maintaining the integrity of the design team's intent is part of our standard operating procedures, and we never forget that much of our work is home to so many families in our DC Metro area communities.
general contracting
During the construction phase, WCS Construction's management procedures are strengthened by our preconstruction methods. The transition from planning construction to the start of construction allows us to better control time and cost within the budget and schedule parameters set for the project.
affordable housing partnerships
We bring years of expertise for our clients utilizing compliance-driven funding such as LIHTC.
Clients benefit from our in-house experts who are adept at understanding DC compliance requirements, qualified subcontractors who can meet these requirements, and seasoned professionals to help you achieve success. From conceptualization and analysis, to cost estimating, scheduling, and logistics assessment, our team will assist in planning your project from day one.
sustainable design achievements
WCS Construction works to increase the efficiency of the resources our buildings will utilize. It is important to implement improvements in design, construction, operation, maintenance, and removal throughout the building's life cycle so that we can reduce the impact on human health and the environment.
Having a LEED (Leadership in Energy and Environmental Design) accredited individual on your team is worth 1 LEED point.
Our estimating staff is capable of pricing all the possible LEED points and that is invaluable in ascertaining the costs of the various credits and analyzing which credits are reasonable to obtain from a cost, time, and building infrastructure perspective.