David Jones joins WCS Construction, LLC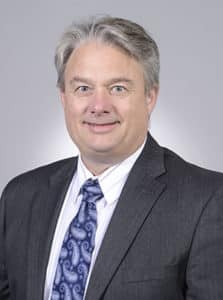 Washington, DC (June 2019) – D. Scott Vossler, President, WCS Construction, LLC is pleased to announce a key addition to the WCS Construction leadership team.
David Jones joins WCS Construction, LLC as Vice President of Operations. Dave has a BS in Building Construction from Virginia Tech and close to 30 years of experience. A few of the more notable projects David worked on are 200 Stovall St Apartments, Alexandria, VA $114M office to apartment conversion, Fenton St Apartments and First Baptist Church of Silver Spring, Silver Spring, MD $53,900,000 mixed-use residential building LEED Silver and 29,000 square-foot church, 70,000 square-foot senior living facilities in Collegeville, PA, and Poughkeepsie, NY, PPEA Mount Rogers Medium Security Facility, Independence, VA, $92M 291,000 square-foot medium-security facilities, 700 Sixth Street, Washington, DC $55M 303,000 square-foot trophy-class office building LEED Platinum, NIH Mark O. Hatfield Clinical Research Center, Bethesda, MD $500M 1.2 million-square-foot clinical research center, and NRC for National Academy of Sciences, Washington, DC $71M 373,000 square-foot class-A office, involving preservation/restoration of historic building facades.
Scott Vossler, President of WCS Construction, LLC said, "With Dave's addition to the leadership team, we continue to strengthen the relationships we have with our development partners and subcontractors, as well as our focus on improved processes, training and development, and business development." "Dave will have oversight of the Petworth Station and Takoma Place Apartments renovations as well as the Skyland Block 2 and 150 I Street/The Garrett projects."