Welcome Additions at WCS Construction, LLC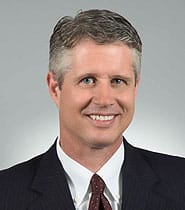 Washington, DC (February, 2014) – WCS Construction, LLC is pleased to announce the recent additions of Scott Vossler and Nicholas Holland.
Scott Vossler joins WCS as a Vice President with over 27 years of experience in the construction industry. Scott has proven his leadership by serving prominent roles in business associations, guest speaking at universities and leadership development groups as well as volunteering in charitable outreach activities.
Prior to his leadership role at WCS Construction, Scott was an Operations Director at Foulger-Pratt Contracting where he was responsible for the overall success and profitability of its construction projects. Since 2008, Scott has served on the Associated Builders and Contractors National Budget & Finance Committee and served as Chairman of the Board for the Associated Builders and Contractors Metro Washington Chapter in 2009. Scott is a graduate of the University of Florida with a degree in Building Construction.
Nick Holland has joined the firm as a Senior Project Manager. With over 30 years of professional experience in construction, engineering, science and leadership his responsibilities as Senior Project Manger will include overall management of the project operations.
Nick has a Masters of Science/Defense Construction Engineering (Electrical & Mechanical) from the Royal School of Military Engineering – Chatham, England, and a Master of Arts/Engineering Science and a Bachelor of Arts/Engineering Science from Oriel College – Oxford University. He has been affiliated with professional organizations such as: Washington Building Congress, Associated Builders and Contractors of Metro Washington, Associated General Contractors of DC, District of Columbia Building Industry Association and SAME DC Port and the SAME Baltimore Port.