Josue Garcia promoted to Assistant Project Manager at WCS Construction, LLC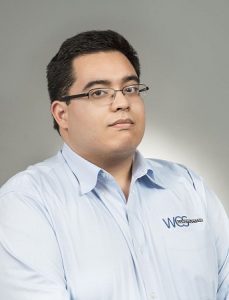 Washington, DC (May, 2018) – D. Scott Vossler, President of WCS Construction, LLC is pleased to announce the recent promotion of Josue Garcia to Assistant Project Manager.
Josue Garcia joined WCS Construction, LLC in 2016 as a Project Engineer assisting the project team at the Pike & Rose Block 6 project in Rockville, MD. He is currently part of the project team at the Skyland Block 2, Washington, DC project. Josue is currently enrolled in the construction management curriculum at Montgomery College working toward an Associate of Applied Science Degree.
About WCS Construction
WCS Construction is a CBE certified general contractor headquartered in Southeast Washington. The company's experience includes new construction of office, commercial, multifamily and mixed use projects as well as substantial rehabilitation of multifamily projects. https://wcsconstruction.com/news39.php To learn more about WCS Construction, LLC, please visit https://wcsconstruction.com